Learn 7 Ways to Save Water and Reduce Your Utility Bill
July 10, 2020
Learn More Now on how to save on your Utility Bill
Will The Cost of Water Decrease In The Future?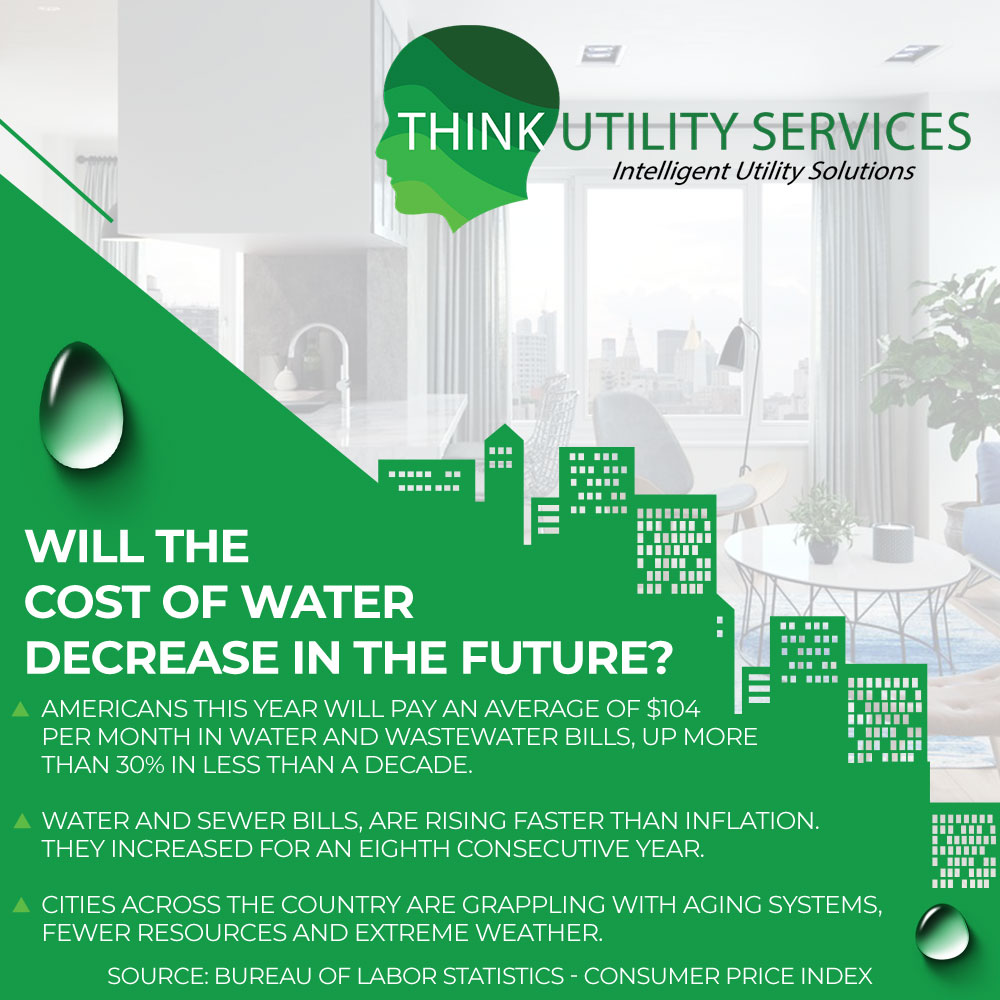 1. Americans this year will pay an average of $104 per month in water and wastewater bills, up more than 30% in less than a decade.
2. Water and sewer bills, are rising faster than inflation. They increased for an eighth consecutive year.
3. Cities across the country are grappling with aging systems, fewer resources and extreme weather.
Source: Bureau Of Labor Statistics - Consumer Price Index